Our story is the story of development, passion, obstacles and success. It shows how our company was moving with the times, and what remained unchanged in the course of time. Let us have a short journey in time.
Being awarded with the certificate for compliance with quality management standards ISO9001:2008 confirms the direction towards which we are heading. It marks an important landmark of twenty years of our work.
It is the year of our great jubilee. For 20 years, we have been forming a strong team, extending our activity, achieving the unachievable and designing the impossible. We still love coffee, develop our skills and invest in new technologies.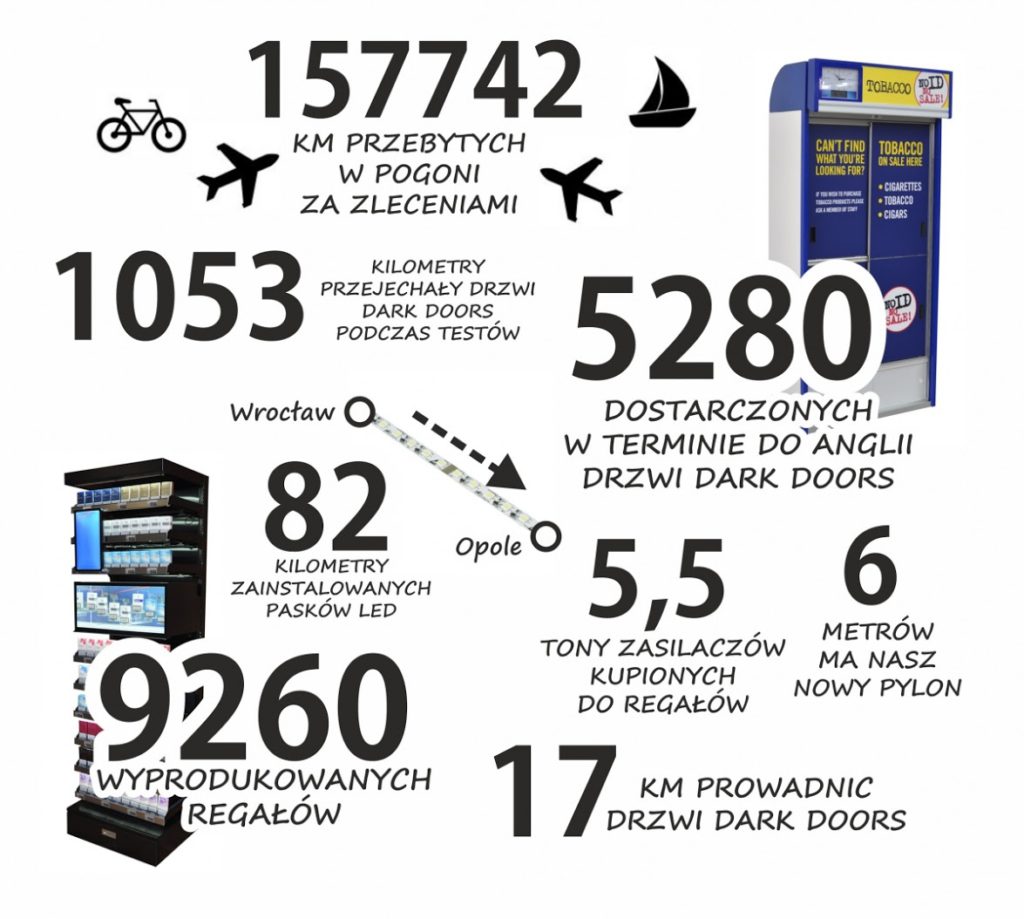 2013 – Increased trust, increased pace
Average order value increases three times, and we gain higher and higher trust of our clients. We come back to the African market with a big order for the client from Algeria, and Dark Doors solution trade fair event mobilizes us to act at top speed. Our story is told by numbers.
2010 – BSC indicators and a surprising change in legislation
We create Balanced Scorecard in order to plan and control the work of the company more efficiently, according to the rule "If you can't measure something, you can't deal with it". We also face new challenges – this is the year when direct presentation of tobacco products becomes forbidden in many countries. We reach the heights of our creativity in order to reconcile law and advertisement and we succeed.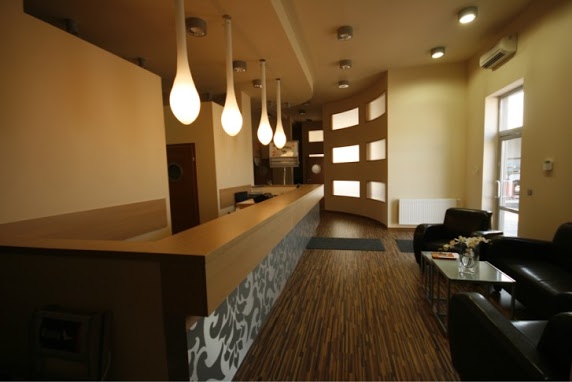 There's so much happening this year. We are moving to Łany near Wrocław, where we finally extend our space in order to act with even greater power. Export exceeds national sales, we find clients in Sweden, Moldova and Estonia, we visit trade fair in Geneva and relax exploring the caves.
2006 – We begin increased production
This year's work resulted in over 42 000 products. We still cooperate with House of Prince, our first bigger client. We travel a lot, and outside working hours play inter-department matches. The conditions are modest, but the ambitions high and next changes are coming…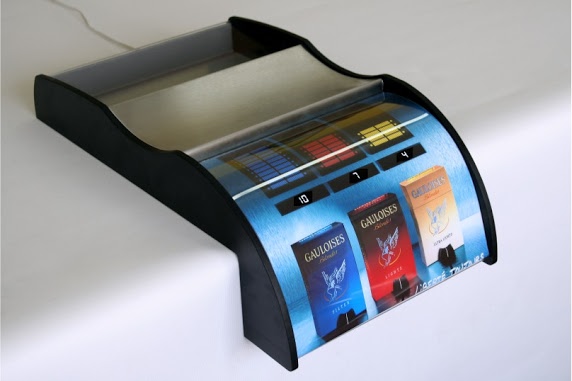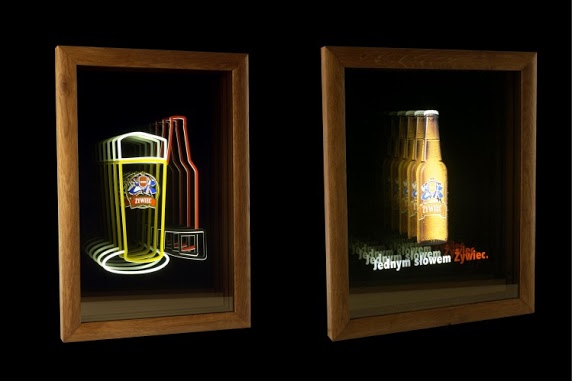 2003 – The year of variety
Among companies which entrust their orders to us there are the representatives of the alcohol, tobacco, pharmaceutical, grocery industries and others. This is the challenge for our creativity which we are happy to take up. The line of innovative advertisements for the Żywiec brand becomes our flagship product.
2003 – New clients and an affair with… coffee
We are constantly gaining new clients among big and renowned companies, and a new idea emerges from our unrestrained love of coffee – a network of coffee sales points "Pod Młynkiem" based on an original form and excellent taste. Love for coffee is what remains after this short adventure.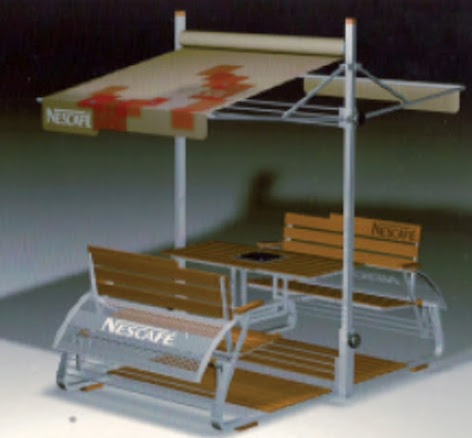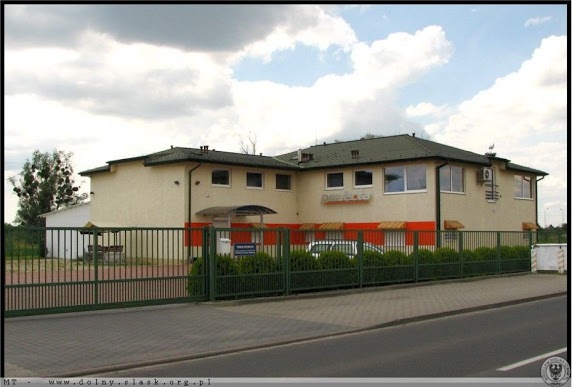 2000 – Changes, changes, changes
We move the company from Aleja Różyckiego to ulica Strachocińska. Our staff already consists of 42 employees, we need space where everybody will be able to fulfil their unique potential. Our logo changes, and the clients discover our creativity during the Brau Beviale trade fair event in Nuremberg.
We're gaining momentum – our sales increase by 80% compared to the previous year. We create the prototypes for kiosk strips (which are to become one of our flagship products), the catalogues as well as are forced to face new challenges and obstacles.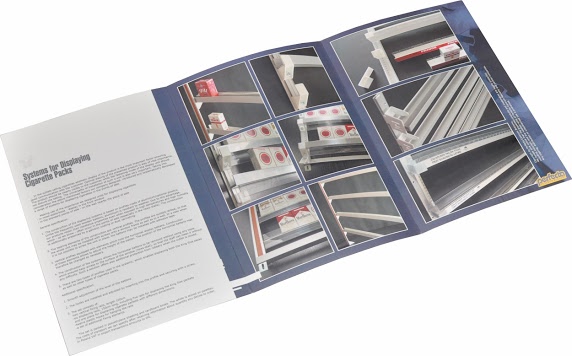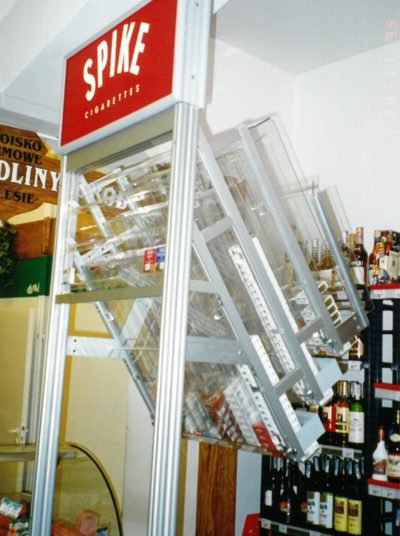 1995 – First big challenges
After several satisfactory orders from local companies we take part in a tender and perform 100 cigarette dispensers for the Swedish company House of Prince. It is the beginning of cooperation with our first big client! The future looks exciting!
First steps of independent company Perfecta Centrum Reklamy. The team consists of 6 members, we work in a rented garage (as the majority of today's famous big companies) and our heads are full of ideas and motivation – this is the introduction to our unique story.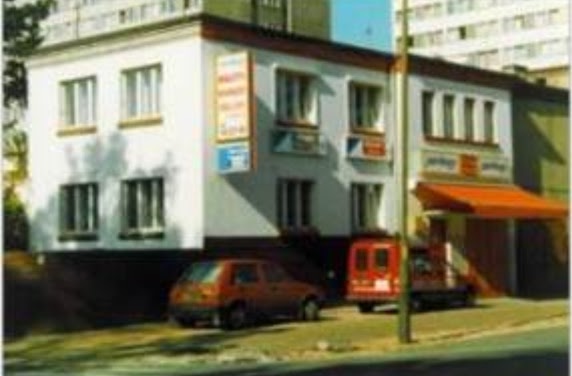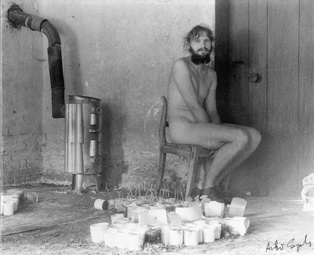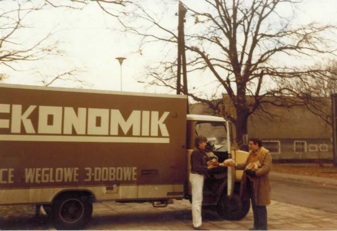 Grandfather of the current owner of the company develops an innovative heating stove Ekonomik 72. This is the year when Perfecta begins its activity in the metal industry.
Over a hundred years ago, great-great-great-grandfather of the founder of the company followed his entrepreneurial spirit and got excise duty for the sales of "burnt liquors", which enabled him to establish the first business of the Szczebak family.